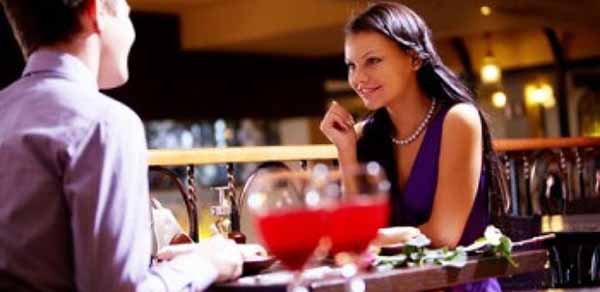 Whether you are interested in finding love online of offline it is really all not that hard. We put way too much pressure on ourselves when it comes to dating, when all we need to do is try and enjoy ourselves a little more.
Here are five handy dating tips to keep in mind while trying any form of dating (including adult dating) or relationship.
Always Look Your Best
I know that not every one out there is perfect looking, however that does not give you a ticket to look like a slob. When you are going on a date make sure to put your A game on. That means clean and ironed clothes that all match. Maybe a quick haircut and shave and some good cologne for a fresh start. And do not forget to remember all the hidden spots, make sure you trim everything up…you never know where the night might lead to!
Always Keep It Honest
One of the most important pieces of dating advice I can give you from a woman's perspective is to never lie. I do not care how small and insignificant of a lie it is. We will remember and we will not be happy to catch you in any type of lie. And we all know it is hard to keep up with the lies we tell, so just keep it real.
Always Keep It Funny
You may not be a Robin Willaims or even a Jim Carrey, but a sense of humor is so important. Now you do not need to be spouting off jokes a mile a minute, you just need to see the lighter side of life. When you are on a date and you are both laughing you are setting a positive vibe for the night and more to come. We associate laughing with a good time, so keep the serious stuff for a latter date.
Always Keep It Real
This one ties into tip number two, as this one will catch up to you sooner or latter. If you are looking for a long term relationship, you should not have to be someone different. Trying to stay someone else is only going to take you so far. What happens when that person finds out who you really are? Do you think they are going to be happy, will they love you for who you really are? Just ask yourself how long can you keep it fake til the truth slips out.
Always Keep It Like Scooby Doo
We all love a mystery and dating is no exception. There is no reason to lay your whole life out on the table. It is find to let them play detective and find out more about you. It will keep them wanting to find out more bout you and your life. Also as odd as it seems to make yourself openly available whenever they try to contact you. It makes you look desperate, almost like you are waiting for them to show up. Keep that sense of mystery and they will keep coming back for more.
So there you have it a few simple tips to keep in mind with adult dating and its ups and downs. Just keep trying and you will find what you are looking for out there!