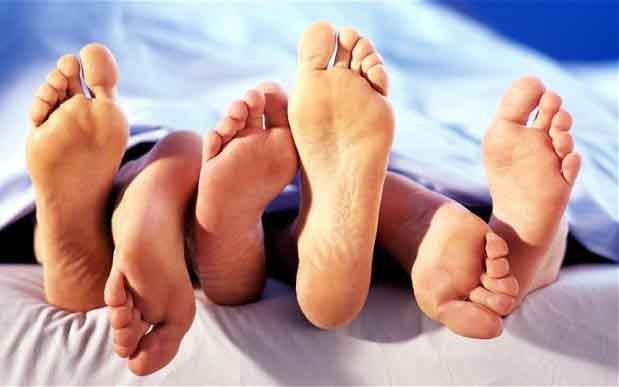 Guys often ask me advice about having threesomes. Most of the questions are about how to procure a Threesome. They want to know how to find a woman who will actually want to share them with another woman, and then finding a second woman who feels the same way.
It is an understandable challenge. But what do you do once you are in a threesome?
Aye, there is the rub . If you do not handle the threesome properly, then you are liable to ruin the relationships you have with both women. Knowing the simple rules of threesomes will help you navigate the tricky waters that are sure to flow.
Let's talk about the threesome that nearly every guy is interested in: the one with two women, where one is your wife or girlfriend.
The first thing you need to do is establish the rules. This will absolutely affect the relationship with your girlfriend or spouse, so you must be totally clear about limits that you are both comfortable with.
Your wife or girlfriend my not want you to actually have intercourse with the other woman. She could conceivably forbid you from orally pleasing the woman, too, so you need to define the limits beforehand. The second woman has her own limits, so you need to be aware of these as well.
Even with all rules established before any action starts, it is quite possible that your woman could get jealous while it is occurring, so try to be constantly aware of her feelings throughout the ordeal.
I would advise spending more time on your spouse or girlfriend than on the second woman. You may never see the second woman again after that night, but you will be with your woman hopefully a lot longer.
Some Objectives To Keep In Mind
Objective One: Be as generous as possible. Sure your fantasy might be of two women falling over themselves to show you pleasure, but the reality is that all three of you are there for bliss. Try to keep your hands and mouth active and moving at all times. I guarantee that if you are giving of yourself toward the pleasure of the ladies, the attention will come around to you, too. Just be patient, and go wherever the experience takes you.
Objective Two: Use caution with penetration. You are not staring in a Hollywood movie, or even a porno. As I mentioned before, your woman might not even be okay with you having full intercourse with the other woman. But if she does, you still need to be careful.
Don't just jump into it right away. Try to wait until both women are very turned on, and comfortable with you and the situation. Sex is something that instantly connects you to the woman you are having sex with, so you need to remember the other woman there.
Don't focus all of your attention on either woman. Instead, try to kiss and touch both of them equally, even while you are inside one of them. A natural byproduct of penetration is ejaculation, and because the whole scene is so exciting, you may be more apt to explode too soon. Be aware of this, and move slowly. If you do have an orgasm before the ladies, make sure you keep pleasuring them until every one has climaxed.
Objective Three: Be safe. If you are in a committed relationship, ask the second woman ahead of time to get tested. If all three of you are safe, it lets you relax on the night it happens, and not worry about safe sex. If there is not time to get tested, then remember to use condoms.
Furthermore, you should try to use your right hand for one woman, and your left hand for the other woman. You do not want anyone to cross contaminate anybody else. This will help insure you do not pass bacteria from one lady to another.